2022 Corvallis Club Berry Sale!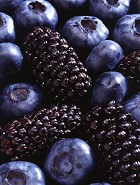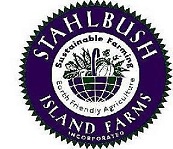 Dear Friends of Kiwanis!
Our fundraiser for the Benton County community is back!  We thank you for your continued support all these past years in pre-ordering your Stahlbush frozen berries – blueberries and blackberries.  These berries are locally grown and processed at Stahlbush Island Farms.  Stahlbush is an environmentally friendly farm and food processor committed to sustainable agriculture. For more information about the farm, visit: www.stahlbush.com
You and your family will enjoy delicious wholesome desserts, salads and drinks throughout the year. This is our major, annual fundraiser! Kiwanis uses all the profits to support local youth and community programs.
Starting June 1, you may purchase berries in 9 pound pails or 30 pound boxes. The berries are individually quick frozen.  It's easy to scoop or pour out just what you need, or put them into smaller packages for your freezer.
Orders must be received (mailed & online) by Saturday, July 9, 2022!
*********************
USE THE ORDER FORM HERE. 
Please share this information and form with a friend.   Email us at kiwaniscorvallis72@gmail.com to request additional order forms.    For more information, call 541-619-5506 and leave a voicemail, which will be returned. 
We have one pick-up day, so your order must be picked up on
August 20th between 8 and 11 a.m.
At the CRESCENT VALLEY HIGH SCHOOL Parking Lot off Raider Way
4444 NW Highland Dr., Corvallis, Oregon 97330 (new location!)