Berries for Sale!!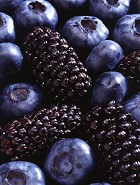 2023 Frozen Berry Sales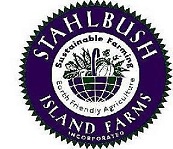 Our annual fundraiser for the Benton County Community is back in full swing! Thank you for your support in ordering Stahlbush frozen blueberries and blackberries.  These berries are locally grown and processed at Stahlbush Island Farms.  Stahlbush is an environmentally friendly farm and food processor committed to sustainable agriculture. For more information about the farm, visit: www.stahlbush.com. We thank Stahlbush for their strong support of the community!!
Starting today, you may purchase berries in 9 lb. pails or 30 lb. boxes.
The berries are individually quick frozen.  It's easy to scoop or pour out just what you need, or put them into smaller packages for your freezer. You and your family will enjoy delicious wholesome desserts, salads and drinks throughout the year.
This is our major fundraiser! Kiwanis uses ALL the profits to support local youth and community programs.
Download ORDER FORM by clicking here. 
Email us at [email protected] to request additional order forms.  For any questions or to get more information, call 541-321-8819 and leave a voicemail.
Orders must be received (mailed & online) by 3pm Monday, July 10!!
We have one pick-up day, so your order must be picked up on
Saturday, August 19th between 8 and 11 a.m. (new, new location!)
At the LIFE COMMUNITY CHURCH, large Parking lot (look for signs)
4900 NW Hwy 99 N, Corvallis, Oregon 97330